Weavers, wall hanging , makers yarn pack. Various mixed colours. 2.5 kg Min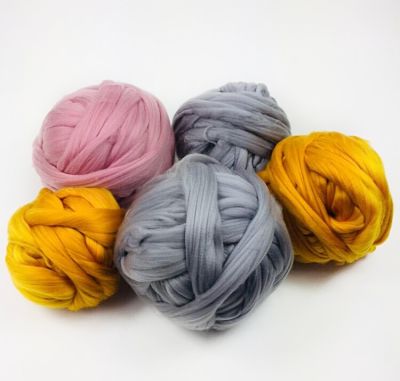 Weavers, wall hanging , makers yarn pack. Various mixed colours. 2.5 kg Min
2.5 kg or approx. 125 meters of giant acrylic yarn, in various colourways.
Bargain price.
See listing for colours available. We do not have a record of the exact amount of each colour in each packs.
Great for weaving, macrame and wall hangings. For blankets joins would be necessary.
This is not inner bale. This is oddments of yarn weight.
Only 1 available
Only 1 available
Only 1 available
Only 1 available
Only 1 available
Only 1 available
Only 1 available
Only 1 available
Only 1 available
Only 1 available
Only 1 available
Only 1 available
Only 1 available